MEN'S MINISTRY
M.O.H - MEN OF HONOR
Our Men's ministry entered into a book club last year and their first book was
MEN OF HONOR BY Mr Drummond Robertson.
The men then gathered every Friday night for exciting chapter discussions and fellowship The book deals with honor perspectives chapters such as:
- Positioned in honor
- Jesus...man of honor
- Becoming a man of honor
- Husband and father of honor
Our MEN OF HONOR will be hosting a spectacular MEN'S CAMP March 28th- 30th 2014
Our Theme : MANAGING SELF-DEVELOPMENT
call us for more information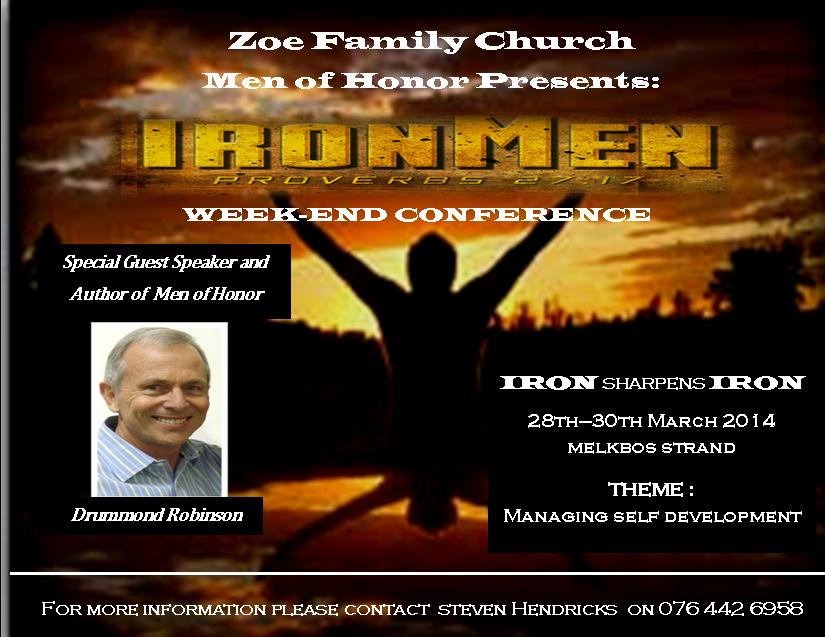 Come and join us on this exciting journey. Our excellent theme will be life changing
We look forward to seeing you there!!!