The Zoe projects, interacts with the community in mobilizing and assisting the broader community to take responsibility of the living conditions and contribute their resources to bring transformation within the community.


The Zoe Projects at the same time reaches out to the "richer" communities and educate them to get involve and transfer their resources to create nation building exercises within their personal capacity.


The Zoe projects also engages with the business and educational communities, to empower and partner with their resources in having compassion with regards to their living conditions. As the projects progressed, so the founders recognized the need for other interventions to address the overwhelming and very diverse needs of the community.


Over the years various projects have evolved from the community's needs and it also developed (often on a trial and error basis) to deliver dramatic improvements.


Through this experience, the founders came to understand the community and realise that what is required is to provide a series of coordinated interventions across the "chain of needs" and at the heart of which is COMMUNITY COOPERATION AND PARTICIPATION.


Today the focus has broadened to develop a coordinated program of projects with the objective of community ownership. In this way The NPO intends to assist the community, to develop and to become self sufficient. To empower them to realize their individual and collective potential. And, to restore their dignity, though this.

Zoe Labour Recruiting Services

Zoe Labour recruitment services builds the awareness within the community to create a data base which the corporate could source the necessary skills for the benefit of the companies they run. The labour recruitment service acts as the connection between corporate and community. The labour recruiting services will screen the candidates and put them on a short list for the companies to make their final decisions. The labour recruitment services will assist community to make sure they have all the relevant legal requirements when applying for jobs.


The Monday Sandwich Drive

This is a request from the parents within the community for us to assist all school going kids with a sandwich before school starts. With the help of the ladies in the community the sandwiches will be prepared 7 am on a Monday morning at the grace feeding schemes kitchen. We will also use this as an opportunity to motivate the kids to be early at school and encourage a more healthy school attendance.
Letters of appreciation:

Dr. Izanette van Schalkwyk has the privilege to work in the Delft community under the protection of Zoë Church. It is necessary that our South African youngsters must be equipped to live as active agents of positive change in order to thrive.
Research did indicate that most South African youth do not experience positive functioning and high levels of resilience. Additionally it is shown that life competence and the acquiring of life skills are not an automatic process or a "quick fix", but that it must developed in a disciplined manner.
Motivation for a life strategy
People with high levels of well-being are beneficial to their societies, e.g. lower absenteeism and enhanced functioning.
The lack of a wellness strategy leads to added risk conditions: In the Western Cape - South Africa, 48% of the patients in treatment for substance dependence are younger than 25-years (SACENDU, 2008).
Most mental disorders begin during youth (Ages: 12–24).
Future leaders (or criminals) are shaped during this life stage.


"And he/she shall be like a tree firmly planted…… and everything he/she does shall prosper."

WHAT WE DO!

Dr. Izanette van Schalkwyk designed a well-being strategy which entails a scientifically based program to develop wellness in adolescents. The building of personal resources (e.g. healthy coping mechanisms) entails the mastering of specified skills, which have to be implemented on a daily basis. During this process the unmistakable role universal principles e.g. respect as well as habit-formation and positive emotions are stressed.
OUTCOME
Increasing of positive outcomes
Improved levels of functioning e.g. better academic performance
Higher levels of resilience e.g. improved coping
Improved self-management e.g. homework-discipline
Decreasing of negative outcomes
Lower levels of helplessness e.g. victim-mentality
Lower incidence of aggressive behaviour
Lower incidence of risk behaviours e.g drug abuse and sexual activity (HIV/AIDS)
"We cannot at all times prepare the future for our youth, but we can equip our youth for the future"
Franklin Roosevelt
"The glory of God is a human being fully alive"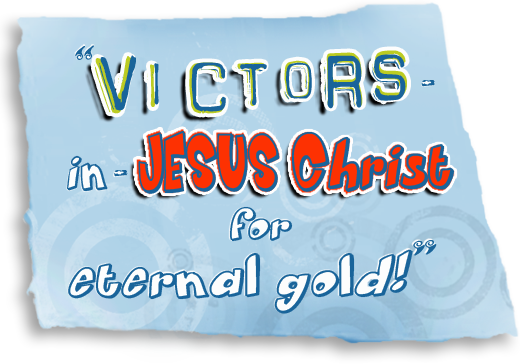 Zoë Church supports dr. Izanette van Schalkwyk regarding the building of resilient youngsters in order to thrive as youth, and this empowering process entails the positive transformation of the Delft community. We started with specific programs at the Hindle Road West Secondary School and Leiden Avenue Primary School, regarding the building of personal competence by the use of the following programs:
1. The Positive Principle Project: Discipline based on universal principles, where positive behaviour is rewarded (Hindle High School)
2.1 The Reading Room/"Leeskamer" (Afrikaans and English groups) which is presented in a creative an encouraging manner by experts, namely me Helena Conradie; food is provided (such as sandwiches, fruit juice and oranges), and books (Hindle High School).
2.2 The Reading Room is also presented at Leiden Avenue Primary School in the same manner. Dr. Sandra Marais (Medical Research Council) and brother Fanie are the presenters of the the Afrikaans group, and dr. Izanette van Schalkwyk and brother Fanie are responsible for the English group. These learners are also provided with food and books.
3. It is important that risk behaviours must be addressed, and therefore "A Princess Club" for selected girls and "A Kings Club" for boys were introduced at the Hindle High School. Food is provided and the learners are further empowered by being exposed to positive role models. (Dr. Marais – MRC - is the co-ordinator of the Princess group and Pastor Kobus Pauw - Zoë Church- of the Kings Club).
PERSONAL POWER, PRINCIPLES AND PROGRAMS
Ps. 1:3 "And he/she shall be like a tree firmly planted…….and everything he/she does shall prosper."
Zoë Church supporting character-based schools
Hindle Road West Secondary School and the Positive Principles Project:
Respect, Self-Discipline, Honesty, Excellence, Helping and Empowerment

Programs to unlock potential
Most interventions are aimed at the fixing of problem behaviours, e.g. substance abuse or violence.
We need programs to deliberately develop personal power and resilience, seeing that most South African youngsters do not flourish.
Programs such as "Reading Rooms" present excellent opportunities to encourage academic performance as well as to build competence.
BELOW: Our readers are only three weeks busy and they are already subjected to a test and you can see the improvement

This is piloted by our partners
Dr Izanette Van Schalkwyk
and
Dr Sandra Marais
. The purpose of this project is to address and empower learners with better reading skills and to boost their IQ. The pilot project is done in English and Afrikaans. These classes are presented every Wednesday (Afrikaans) and Thursdays (English) for an hour. The school that has been identified is Leiden Avenue Primary School. Dr's Izanette and Sandra works within the Delft Community under the covering of the NPO ( Home Of Compassion Ministries)
The purpose of this project is to assist all pregnant young ladies still in school. The pilot project is done by Dr Sandra Marais (MRC ) in conjunction with Grace Feeding's school team. The school that has been selected in Hindle Road High school. This project will assist the ladies until the baby is of school going age.